A Return to the dark ages!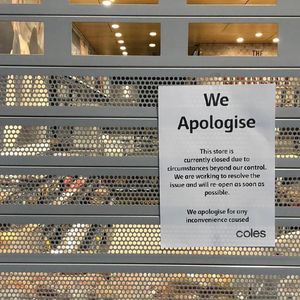 Now more than ever a business runs on its computer systems, As evidenced by Coles closing down several stores due to an IT issue
Stores re-opened in about an hour,  But how much would it have cost them to be down across the nation for 1 hour. There's no manual version of their process… It's all digital!
Perhaps they should have a backup plan to open a few registers in case of emergency
Check the full story at : https://www.itnews.com.au/news/coles-recovers-from-nationwide-it-outage-500469